Internships Berlin
Do you want to be a Berliner for a while? No problem! Stage-Euro can help you find great internships in Germany's capital. Whether you speak the German language or not, multicultural Berlin is a city for everyone! You can participate in an internship program for up to 6 months during which you will be likely to receive a monthly or weekly compensation. Stage-Euro will place you at a suitable company for your internship, assist you with housing, travel and provide you with useful suggestions on what you need to see and do in the city of your choice as a temporary resident! The internship program is available for candidates who are currently enrolled at university, have already obtained their degree or, if not the latter, have relevant work experience in the field they would like to pursue their training in. With all internship programs offered by Stage-Euro, you will receive compensation, full guidance and advice.
Who can participate?
Our internship programs are especially tailored for students, recent graduates or young professionals who would like to gain more work experience in a field that they would like to pursue a career in.
What is an internship in Berlin?
An internship gives you practical experience within a company who will trust you with real responsibilities and provide guidance where needed. This is a perfect opportunity to get your foot in the door with a career field that may not offer many entry level opportunities and besides, an employer always likes to see initiative and practical experience on your CV! An internship is an intensive training and supervisors are demanding. To qualify, you will need to prove yourself being a hard working, motivated and ambitious individual. Internships are usually available for 6 months, however shorter or longer programs are also available upon request.
Graduation Assignment
Stage-Euro also offers high quality graduation assignment possibilities. You will spend part of your time working on a project that is agreed upon between you, the company, and your university. On average, you may receive 20% of your work time for your project. It is important to explain your assignment and internship needs during your interview with a Stage-Euro representative.
Why Berlin?
With its many parks, local forests and sustainability projects Berlin is Europe's greenest city! With its unique history the capital offers great insight into what life was like there when the wall was still standing a little more than two decades ago. Nowadays Berlin is an ultra-modern and extremely diverse city known for its alternative lifestyle and high-octane nightlife. You will find the German capital to be full of diversity, culture and a positively vibrant environment to find yourself in giving you all the energy you will need to be a successful Berliner intern!
Fields of study
Stage-Euro offers internships in nearly every possible field in every level of university education. The fields we offer programs in are:
Marketing / Communications
Graphic design
Media & Entertainment
Hospitality / Tourism
Fashion
Event Management
Business / Management
Finance / Accounting
Facility Management
Technology / Engineering / Electrical
Logistics / Distribution
IT / Computer
Human Resources (HR)
International Business
Sports Management
Industrial Engineering
If your field is not listed, please contact info@stage-euro.com
Housing
Stage-Euro will assist you with finding suitable housing in Berlin – we have many useful tips and tricks on how to find the perfect stay for the duration of your internship in our housing guide!
Duration & Compensation
There are no specific start dates for internships in Berlin, so you may enroll throughout the entire year. The duration of an internship is typically 6 months; shorter or longer periods may be available upon request. We will accept students 1 month before the start of an internship, but modified conditions apply.
You will work a minimum of 32 hours per week during your internship. Please note that holidays are not always included, depending on the host company. Stage-Euro offers paid and unpaid positions in Berlin – some companies may compensate in forms of housing, lunch or transport.
Apply
Translator - Amsterdam

Are you in your 2nd or 3rd year of your university studies and looking for a challenging learning opportunity in a commercial environment? You are passionate about writing and publishing new and entertaining…

Details

Marketing - London

Join the team of an international property management company in the United Kingdom or Ireland and gain valuable knowledge as well as soft skills. You will be responsible for ensuring incoming calls are…

Details

Marketing - London

Assist the marketing team to maximize the awareness of this company's products and services on a B2B and B2C level. As a member of the marketing team of an international property management company, you…

Details
27-04-2023

We are hiring!

We are hiring! Are you interested in working at Stage-Global in Amsterdam? We currently have the following…

26-09-2022

Stage-Global Information Sessions Walk In!

We are organizing a walk-in information session at the Stage-Global office in Amsterdam. You can register…
Callback request
Leave your number here and we will contact you as soon as possible.
Prefer Australia?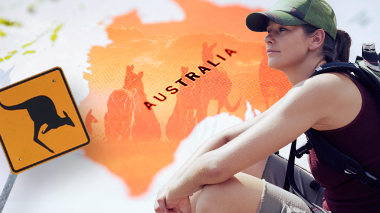 Go to Stage-Australia
Prefer USA?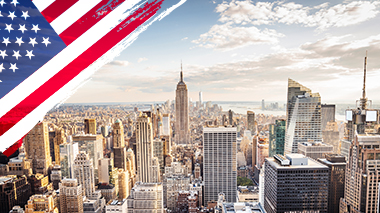 Go to Stage-USA