FAQ
How long on average does it take to be placed at a company?
In some cases it may be very quick. After you apply you will have an intake interview, after this you will have to pay your deposit and then once your resume and motivation letter have been approved by Stage-Euro, the mediation starts. Overall the process tends to take around 2 months from when your documents have been approved. Last minute placements can often be done within 1 month.
Is it possible for my supervisor from school to be in contact with the placement company?
We prefer to lead the contact with the host company to be Stage-USA, but your supervisor can contact us any time.
Can I choose the location of my placement?
Yes, you can name a preferred location for your placement during the intake interview with us.
Can I get a guarantee that Stage-Euro will find a suitable placement?
At Stage-Euro we are committed to place you in a suitable company. Unfortunately we cannot give any guarantees. If we could not find you a suitable placement five weeks before the start of your internship we pay back (in most cases) €125 of the deposit. To find out more you can view our terms & conditions.
Can I visit you in person and talk about my options?
We will have contact via Skype which allows you to get to know us, but we also do offer the option of having intake interviews at our office.
Can I apply for a placement from your list of vacancies?
Yes you can, however this is only a selection of the approximately 400 positions we have available. We will have an intake interview with you in order to perfectly match you to one of our available positions.
Does Stage-Euro also assist with housing?
Yes, Stage-Euro helps to find suitable accommodation. You will be responsible for the final housing itself though. In some cities, Stage-Euro has student houses.
When should I register?
We recommend that you start with the process 4-6 months before the start of your program. You can register up to 1 month before the start of your program as we also accept last minute applications, but with special regulations. If you apply 2 months (or less) before the start of your program then your deposit will be non-refundable.
What sort of tasks and responsibilities can I expect from an internship/traineeship? What is the difference?
Traineeships have a higher level of responsibility and are generally longer, they range from 6 to 18 months. Additionally, trainees tend to earn more than interns. Internships are generally between 3 and 6 months, the maximum being of 12 months, interns have less responsibility and a lower salary. However, the education process for both categories is more or less the same. Traineeship and internship programs are available for 2 months or more.
Which advantages are there for being placed by Stage-Euro over finding my own placement?
The first advantage is that we take care of the whole placement process and support you every step of the way. We offer guidance and advice regarding interviews, preparing documents, finding a placement which suits you, and also with finding housing and booking flights. We are also available to answer questions and support you via our 24 hour help desk throughout the placement process and for the duration of your internship. The companies we offer placements at are checked by us to make sure that the positions they offer are suitable and of high quality. Another key advantage is that your chances of gaining a paid placement are much higher if you use our service.
Are all internships paid?
Stage-Euro provides many paid internships, however, internships shorter than 4 months are generally unpaid. On average you earn €250 to €600 per month with an internship or graduation assignment. Traineeships are generally 12-18 months and here you can expect a salary of about €400 to €1500 per month.
Translator - Amsterdam

Are you in your 2nd or 3rd year of your university studies and looking for a challenging learning opportunity in a commercial environment? You are passionate about writing and publishing new and entertaining…

Details

Marketing - London

Join the team of an international property management company in the United Kingdom or Ireland and gain valuable knowledge as well as soft skills. You will be responsible for ensuring incoming calls are…

Details

Marketing - London

Assist the marketing team to maximize the awareness of this company's products and services on a B2B and B2C level. As a member of the marketing team of an international property management company, you…

Details
27-04-2023

We are hiring!

We are hiring! Are you interested in working at Stage-Global in Amsterdam? We currently have the following…

26-09-2022

Stage-Global Information Sessions Walk In!

We are organizing a walk-in information session at the Stage-Global office in Amsterdam. You can register…
Callback request
Leave your number here and we will contact you as soon as possible.
Prefer Australia?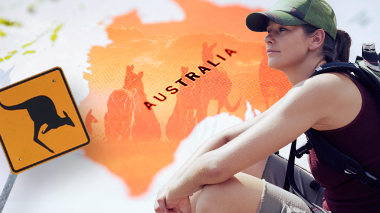 Go to Stage-Australia
Prefer USA?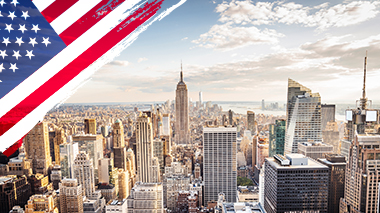 Go to Stage-USA